Click below to view all available U.S. destinations
Northwest

Idaho, Montana, Oregon, Washington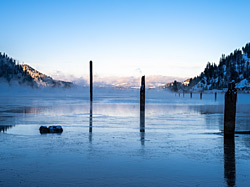 Coeur d' Alene, ID
With 50+ lakes within relatively easy driving distance of Coeur d'Alene, this city has rapidly become a tourist haven. The Coeur d'Alene Resort sits at the water's edge of Coeur d'Alene Lake, the most active of all the lakes. Couer d'Alene also has itself located within 2 hours in any direction from water activities, such as boating, diving, swimming, and water skiing, and land-based activities like hiking, camping, and geocaching, which has boomed in recent years for many outdoors enthusiasts.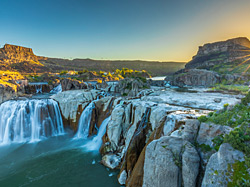 Idaho Falls, Idaho
The city serves as a hub to all of eastern Idaho and much of western Wyoming. Due to its relative economic vitality, high quality of life, and proximity to world-class outdoor recreation, it is often featured in various publications' lists of "best places to live." The area is served by the Idaho Falls Regional Airport and is home to the Idaho Falls Chukars minor league baseball team.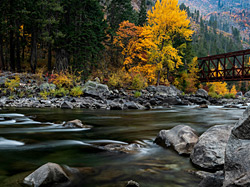 Leavenworth, WA
Boasting Tudor revival architecture, a Bavarian Village style shopping area, an annual Bavarian Christmas celebration and one of the largest Oktoberfest celebrations outside of Munich, Leavenworth offers up a little slice of Germany in the center of its spectacular Pacific Northwest landscape. The town boasts many tours, wine tasting rooms and even a museum of nutcrackers from the ancient to the quirky. Nearby Alpine Lakes Wilderness offers adventures in biking, hiking, skiing and more.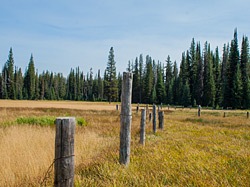 McCall, ID
In McCall, the outdoors are always open. From Payette Lake in the heart of downtown to the three area ski mountains to the miles of trails for both summer and winter adventures, there is never a shortage of options for outdoor fun. Paired with family-friendly bike tours, the McCall Ale Trail, and loads of live music and entertainment, there is never a dull moment in the mountains. Watersports, snow sports, outdoor recreation, there's more than enough family fun adventures year round for everyone.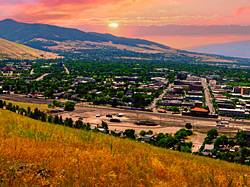 Missoula, Montana
Missoula is dubbed the Garden City for its mild winters relative to the rest of Montana. It's no wonder we're suffering some growing pains: Missoula is a pretty good place to live. Depending on the season, you can hike, ski, fish, run rivers and ride mountain bikes.
Newport, OR
Newport is one of the larger towns on the oregon coast with a population of nearly 10,000 people. It sits on highway 101 and the highway is one big long strip of tourist activity with motels, gas stations, fast food, grocery stores, tourist trinket stores, and a casino.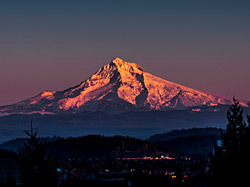 Portland, OR
A victory for urban planning that hides countless green spaces and easy access to the country amongst a heavy populated center, Oregon's capital is also known as the 'City of Roses', and was – astonishingly – named after developers tossed a coin. Each wanted to name the city after their own hometowns, with the landowner from Portland (Maine) winning a game of luck that prevented Portland form being forever known as Boston instead.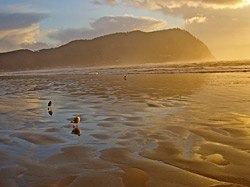 Seaside, Oregon
Seaside is a popular weekend and summer retreat for people in and around the Portland, Oregon area. During the summer there are several yearly events that take place including the Seaside Sandcastle Event, Hood to Coast and an annual volleyball tournament that brings in hundreds of people to compete.

* No arrivals June through August.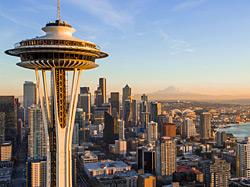 Seattle, Washington
Arty, alternative Seattle might rain like India during monsoon season at times, but there's little else depressing about it. From the iconic Space Needle (only worth ascending should the weather be dramatically better than average, unless you want to be staring at the insight of a cloud or watching raindrops drip off the window) to a lively outdoor culture and fashionable coffee & nightlife scene, anyone who likes things up to the minute and different is going to love this city.
Spokane, Washington
Spokane, the second largest city, is located on the eastern edge of the state and has a population somewhere near 200,000. Settled in 1872 and originally named Spokane Falls, it has been nicknamed "The Lilac City." Its Motto is "Near Nature, Near Perfect."
Southwest

Arizona, California, Colorado, Nevada, New Mexico, Utah
Albuquerque, NM
Not necessarily as popular as Santa Fe when it comes to tourism, Albuquerque is nevertheless one of New Mexico's hot-spots, and quite possibly one of the best-kept secrets in the state. From the Albuquerque Biological Park to the Indian Pueblo Cultural Center to the American International Rattlesnake Museum or the Meteorite and Geology Museums, there is plenty to accomplish in any given trip. Much more than most people give the city credit for.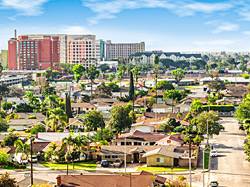 Anaheim, CA
Located in the Orange County region of Southern California, Anaheim is a city that is well known around the world not only for its various sports teams and convention center but for its collection of Disney theme parks, better known as Disneyland Resort, divided between the original Disneyland, Disney California Adventure, and Downtown Disney.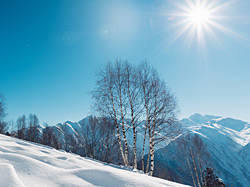 Big Bear, CA
It's time to venture off the Lake in winter and spring and hit the slopes. There is a bevy of snow filled activities during the winter months. Skiing, snowboarding, sledding are all apart of the winter land merriment.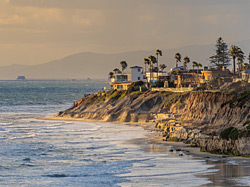 Carlsbad, CA
Carlsbad is a beautiful, mellow beachside community with many wonderful things to offer. It is a good place for those who are looking for a more relaxing beach trip, but yet want to be close enough to San Diego to go and enjoy all that it has to offer as well.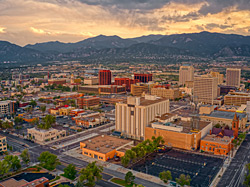 Colorado Springs, CO
As far as inspirational, unavoidably beautiful outdoor adventures spots go, Colorado Springs has to be pretty hard to match. Watch the US Olympic team train, spend an afternoon at the bottom of a 1000ft gold mine or explore the incredible trails of Pike's Peak. Sleep it off in a satisfied, energy-drained slumber and then do the same again the next day: what more could you ask for from a stunning, adventure-ridden region?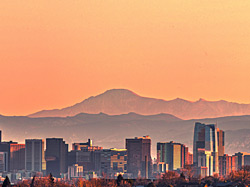 Denver, CO
Cleverly nicknamed as 'Mile High City' (Denver does in fact sit exactly one mile above sea level), and backed by the kind of mountain range that instantly justifies the arty name, Denver arguably has one main draw: clear air, and the chance to sneak off into the Colorado Rockys for a quick bit of hill walking, skiing or rock climbing at next to no notice.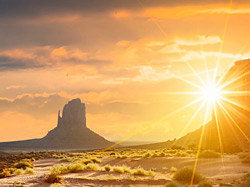 Flagstaff/Sedona Area, AZ
One moment you are traveling along the interstate enjoying the sprawling vistas offered by the desert, and the next moment you have graduated to a mountainous area covered with ponderosa pines and snow-capped peaks. This is Flagstaff, one of the more well-known cities in Arizona located near the Grand Canyon and San Francisco Peaks.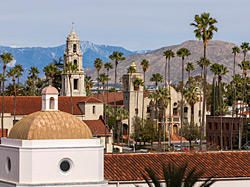 Inland Empire, CA
With its inviting destinations and uncrowded wilderness, this region feels like an insider's secret amid the bustling excitement of Southern California. Surprising alpine scenery around Lake Arrowhead and Big Bear beckons, with pine-scented trails in summer and winter sports when the snow falls. For fresh California flavors, explore apple country in Oak Glen, and trace the roots of the state's navel orange industry in Riverside, while the San Bernardino Mountains offer Big Bear Lake, Lake Arrowhead, and plentiful recreational opportunities.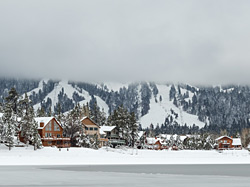 Lake Tahoe, CA
Lake Tahoe is a large freshwater lake in the Sierra Nevada Mountains, straddling the border of California and Nevada. It lies at 6,225 ft and straddles the state line between California and Nevada. It's known for its beaches and ski resorts. On the southwest shore, Emerald Bay State Park contains the 1929 Nordic-style mansion Vikingsholm. Along the lake's northeast side, Lake Tahoe Nevada State Park includes Sand Harbor Beach and Spooner Lake, a gateway to the long-distance Tahoe Rim Trail.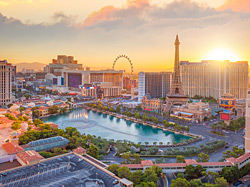 Las Vegas, NV
Take a free class (available at most casinos) on how to beat the dealer at poker, blackjack, roulette, or pretty much any other gambling game you'd like to try your hand at, before hitting the infamous casino floors at Caesar's Palace, The Bellagio or the MGM Grand. Bet in nickels or notes, or hang off the lever of a one armed bandit and hope luck – or, in the case of poker, a little bit of well-honed skill – sees you go home quits, or even covering your hotel bill.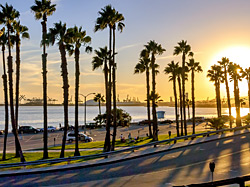 Long Beach, CA
Just outside of Las Angeles and bordering Orange County, Long Beach is one of the more famous California beach cities in the southern region of the state. Technically part of the greater Los Angeles metropolitan area, Long Beach is nevertheless its own unique breed of awesome, and there's a reason the place is as well-known as Malibu, Miami Beach, and others.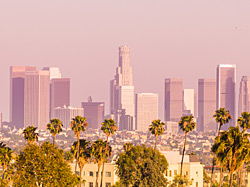 Los Angeles, CA
Thanks to Hollywood, perhaps no city anywhere on the planet will be so instantly familiar to first-time arrivals as Los Angeles. From its wide, sandy beaches to its mountain vistas, palm trees and signature skyline, you've seen L.A. before, but nothing you've seen on television will prepare you for the real thing. Yes, you will see bleached blondes and BMWs aplenty, and yes, it really is 70 degrees and sunny most of the year, but there's a lot more to L.A. than botox and sunglasses.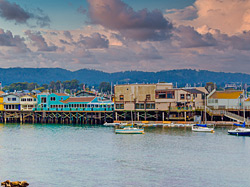 Monterey, CA
A Californian town noted for it's literary heritage and Mexican heritage as well as a beautifully rugged Pacific coastline, Monterey is an atypical Californian attraction, a far cry from the sun-drenched beaches you might pick for a typical summer blow out, but deeper and more cultural in its outlook.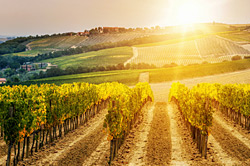 Napa Valley, CA
Napa County is north of San Francisco, in California. It's known for hundreds of hillside vineyards in the Napa Valley wine region. The Napa Valley Wine Train is a vintage locomotive and traveling restaurant running through the valley. Northwest of Napa is Yountville, a town known for high-end restaurants and sparkling wine. Whether it's for a week, a day, a glass or a meal – when the time is right, experience the Napa Valley Spirit for yourself.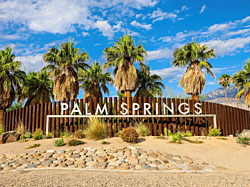 Palm Springs, CA
Palm Springs is sheltered by the Little San Bernardino Mountains to the north, the Santa Rosa Mountains to the south, and the San Jacinto Mountains to the west. Palm Springs is like a wonderful oasis in a warm desertlike area.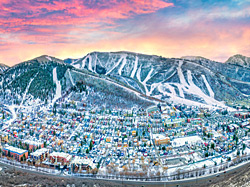 Park City, UT
Park City, Utah is a mountain town just 30 minute drive from downtown Salt Lake City. Close by but a world apart from the rest of the Utah culturally, Park City was once a mining town dating back to the late 1860s. It has evolved itself into a ski town boasting three world class ski resorts and host of ski and snowboarding events of the 2002 Winter Olympics. It's also the home of the U.S. Ski Team and the main location of the annual Sundance Film Festival.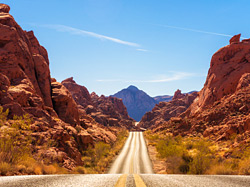 Phoenix, AZ
Spread over close to 2,000km of desert – and hot enough to show it in the summer – Phoenix basks in a seemingly endless summer sunshine that will have the sun-starved running for cover. Learn to deal with the heat (or come at winter), though, and Phoenix has plenty of desert-tinged and artistic attractions to get stuck into.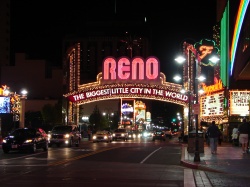 Reno, NV
Although Reno is known as the northern gambling center for Nevada the increase in California Indian gaming casinos has really hurt the casinos of Reno and Sparks. It is much lesser known for being "the new Silicon Valley" and also for the growth of other technical and engineering businesses. One of the United States' quickest expansions in population is taking place here and at 225,221 as of 2010, it is the second largest city in Nevada.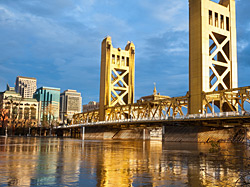 Sacramento, CA
While Sacramento formed as long ago as the mid 19th century, it was the gold rush that sent the city in to a state of fervor, and propelled thousands of newcomers into town to pan and dig for their livelihood. The promise of riches, of course, are long gone, but the city remains a popular Californian draw, sunny and welcoming, and operating at a notably slower pace of life than much of the rest of the state.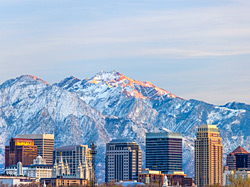 Salt Lake City, UT
Sat in the void between two mammoth mountain ranges, Salt Lake City is something of a hill-lovers Mecca, having hosted the Winter Olympics back in 2002, as well as being famous as the heart of the controversial Mormon religion in America. The Church of the Latter Day Saints even lead to a brief 'Utah War' with the government over polygamy back in the 19th century, though these days Salt Lake City is a modern, highly-seasonal town with an impressive outdoor leaning.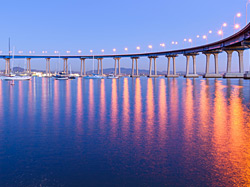 San Diego, CA
The second largest city in California and the ninth largest in the entire US, San Diego is a melting pot of agriculture, tourism, telecommunications, ship-building, and more. Home to the world-renowned San Diego Zoo and the Pacific Fleet of the US Navy, the city somehow manages to maintains a calm, laid-back approach that makes it one of the best places to experience Southern California away from the hustle and bustle that is Los Angeles.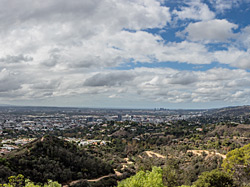 San Fernando Valley, CA
To the north of the Los Angeles Basin lies the San Fernando Valley, a bastion of suburban living with network and movie studios, parks, art galleries, shopping centers, sushi restaurants, theme parks and much more. The San Fernando Valley has it all. It's made up of gorgeous suburbs and mini-malls. Major network and movie studios call it home. The Valley has anything you need or want: great food, great fun, and definitely great shopping.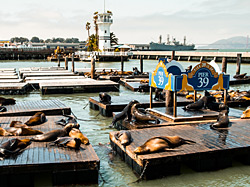 San Francisco, CA
From the Victorian architecture to the notoriously steep inclines to the Pacific coastline and the Golden Gate Bridge, San Francisco is one of the oldest, most beautiful, and amazing cities in California, and definitely the world. Sourdough bread, the piers, the seafood and California culture all combine into a city that is almost a culture until itself apart from the rest of the United States.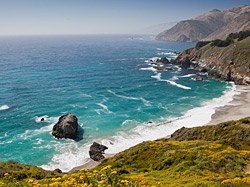 San Luis Obispo
San Luis Obispo is a city in California's Central Coast region. On Mission Plaza, the Mission San Luis Obispo de Tolosa is a 1700s Spanish mission with a museum. Vendors selling produce, flowers and food take over Higuera Street for the Downtown SLO Farmers' Market. With endless things to do in San Luis Obispo, great weather, friendly people and a variety of accommodations, it's a great time to plan your next affordable getaway.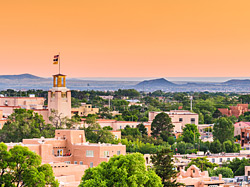 Santa Fe, NM
The capital of the state of New Mexico, and one of the most well-known cities in the state, Santa Fe is a complex mixture of colonial architecture, small-town atmosphere, scenic beauty, cultural diversity, and American history. Once the capital of a Spanish territory, then Mexican, and then American, Santa Fe boasts a rich tapestry of cultural and historical events over the years, and when combined with the beauty of the nearby Sangre de Cristo Mountains makes for an absolutely perfect New Mexico vacation.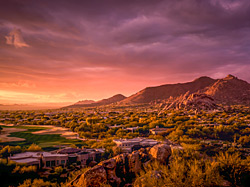 Scottsdale, AZ
If there was a test to dictate cities that are somewhat of an anomaly, Scottsdale could apply for entrance into the club and pass without a question asked. Located in the eastern part of Maricopa County in Arizona, right across from Phoenix, Scottsdale is considered a resort destination in the middle of the desert, with the New York Times describing the city as a desert version of Miami's South Beach, with plenty of late-night partying and a buzzing hotels scene.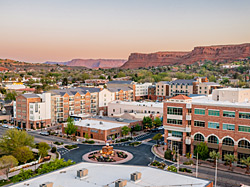 Saint George, UT
St. George is a small community located in the southwest corner of Utah approximately 120 miles northeast of Las Vegas. It was founded in the 1860's as a cotton mission only producing enough to be self-sustaining. St. George has hot dry summers with mild mostly snowless winters. In the 1980's it was one of the fastest growing communities in the U.S. with a population of just barely 74,000.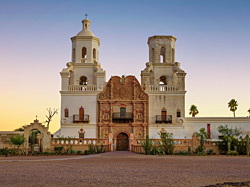 Tucson, AZ
An energetic and invigorating corner of Arizona with an unsurprisingly hefty hint of Mexico spilling over the border to it, Tucson is cupped amongst craggy desert mountains and has a slight wild-west feel. Home to the University of Arizona, the city also has a great student atmosphere, and is home to the kind of character-drenched, laid-back downtown that hosts plenty of cheap bars and tasty Hispanic-themed restaurants.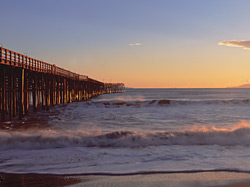 Ventura County, CA
Ventura is Southern California's whispered secret. A real deal surf town with beaches that call to surfers, swimmers, kayakers, and beach-lovers who just want to relax. Loll on the sand, in the sun, or plunge into the ocean and grab some ocean fun yourself. Their beautiful beaches and ocean playgrounds await you.
Midwest

Illinois, Indiana, Michigan, Minnesota, Missouri, Nebraska, Wisconsin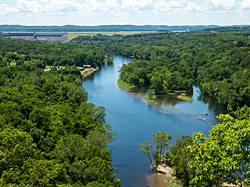 Branson, MO
Branson is an Ozark town in southwest Missouri known as a family vacation destination. Its 76 Country Boulevard is famously lined with theaters, which once hosted mostly country music performers but today present diverse entertainment. Also along the strip are the Marvel Cave, the Wild West-style Dolly Parton's Dixie Stampede Dinner Attraction and Silver Dollar City, an 1800s-themed amusement park with live music.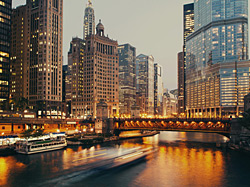 Chicago, IL
Chicago is one of those great American cities that almost defies any sort of description you try to attach to it. Sure, it's a major hub in the Midwest, and between the blues and jazz festivals, Lollapalooza in Grant Park, the Bulls, the White Sox, the Cubs, the Blackhawks, the Bears, Greektown, Hyde Park, Steppenwolf Theatre, Northwestern University, and Union Station, you might try and find some way to label her, but Chicago is more than just the sights and sounds, it is a way of life. The city hosts the third most prolific movie industry in the nation, and Americans have grown up on films such as "The Untouchables" and "The Fugitive", and more recently "Batman Begins". From the shores of Lake Michigan to the museums or the Art Institute of Chicago or the rambling architecture that ranges from classical to Gothic to extremely modern, "The Windy City" is one of the most famous cities in the world for a reason.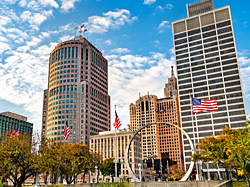 Detroit, MI
Detroit is located in south east Michigan, is the states largest city, and is accessible by car, plane, train and boat. Founded by the Frenchman, Antoine de la Mothe Cadillac in 1701, it lies across the Detroit River from Windsor, Ontario, Canada. Detroit is known for being the birthplace of the modern, mass produced automobile (The Model T was produced here) and for being home to The Detroit Three – General Motors, Ford and Chrysler. Detroit is also famous for its music including Motown and modern rock, rap and electronica artists.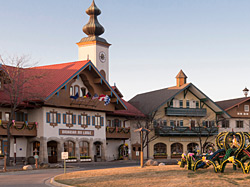 Frankenmuth, MI
Frankenmuth is home to the world's largest Christmas store and two of the largest independently owned restaurants in the country. Family vacations include indoor waterparks, arcades, riverboat cruises, and zip-line adventures. You will also find year round festivals for all to enjoy.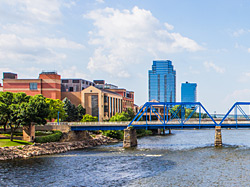 Grand Rapids, MI
Welcome to Grand Rapids, Michigan. Here you will find a town that was settled by dutch immigrants. Join in the local scene. Head to the Grand River and enjoy the rushing water mixed with city lights. Go to the museums downtown and enjoy the city that Gerald R. Ford once called home. Head to Gaslight Village or Eastown for some great food and one of a kind boutiques and shops. Enjoy the friendly and welcoming disposition of the Grand Rapids natives.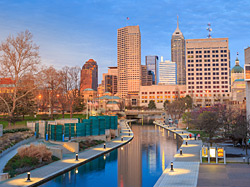 Indianapolis, IN
You'll probably know Indianapolis as the self-proclaimed racing capital of the world. We can't help thinking that Monaco, Le Mans and Bathurst and a few others might have something to say about that, and it certainly does have a palatable love of speed. Around the Indianapolis 500, you'll find talk in the city is of little else, but this city – America's 12th largest by population – has plenty else to offer, too.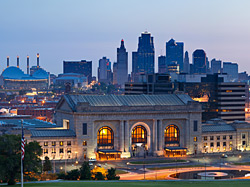 Kansas City, MO
You'll probably know Indianapolis as the self-proclaimed racing capital of the world. We can't help thinking that Monaco, Le Mans and Bathurst and a few others might have something to say about that, and it certainly does have a palatable love of speed. Around the Indianapolis 500, you'll find talk in the city is of little else, but this city – America's 12th largest by population – has plenty else to offer, too.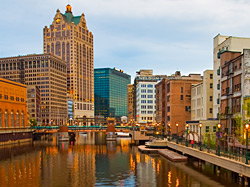 Milwaukee, WI
Situated on the southwestern shore of Lake Michigan and long known as one of the brewing capitals of the United States , Milwaukee has spent a significant amount of money in the past decade to include major additions to the city in hopes of diversifying its reputation and proving it has more to offer than just beer. Milwaukee zoo is another great attraction, with all different types of animals. Projects like the Milwaukee Riverwalk, which is a continuous pedestrian walkway that follows the Milwaukee River through downtown Milwaukee, or the Milwaukee Art Museum have shown that the city takes great pride in the natural beauty of its environment as well as protecting the cultural aspects of the city for future generations.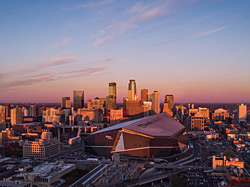 Minneapolis, MN
An arty city hemmed in by pretty lakes and home to a vivacious art scene, Minneapolis is all flashy skyscrapers and good time nights out. Unsubtly nicknamed 'the mini apple', the heart of the Great Lakes is more comparable to New York than you might think, with a lively, outgoing take on life, all those tower blocks and even the same waterside vibe at lakeside.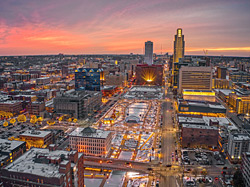 Omaha, NE
An arty city hemmed in by pretty lakes and home to a vivacious art scene, Minneapolis is all flashy skyscrapers and good time nights out. Unsubtly nicknamed 'the mini apple', the heart of the Great Lakes is more comparable to New York than you might think, with a lively, outgoing take on life, all those tower blocks and even the same waterside vibe at lakeside.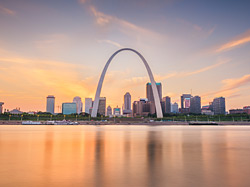 Saint Louis, MO
Once the home of Chuck Berry, and known as the Gateway to the West, St. Louis is now most noted for that iconic archway, an ultra-modern metallic curve next to the Mississippi River that stretches to 630 ft., making it the highest man-made monument in the whole of the States. You can even ride to the top and stare out over the city and across the Mississippi River into Illinois from the hair-raising tramway, before sampling the Museum of Westward Expansion at the base and taking in a quick film about it all.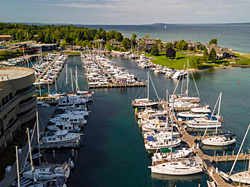 Traverse City, MI
Traverse City is where a detour from the ordinary always yields a new adventure. Where the road stretches ahead, taking you to endless lakes and rivers, charming downtowns, historic lighthouses, and rolling vineyards. No matter how you explore, you know you're in a pretty great place. Visit the Sleeping Bear Dunes, take a scenic drive to the lakeshore, play outdoors, or take a lighthouse tour. You'll find that summer serves up plenty of adventures.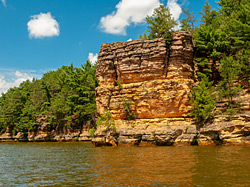 Wisconsin Dells, WI
The town bearing the name Wisconsin Dells takes advantage of this natural beauty, and adds some major family-friendly tourist destinations to go with it. You can take a tour on the Wisconsin Ducks, to see both the land and water scenery of the area. Juxtapose that experience with a day at Noah's Ark, a massive water park that claims to be the world's largest. Noah's Ark is hardly the only water park in the area, as indoor water parks, outdoor water parks, miniature golf courses, 18-hole golf courses, go-kart tracks, and countless other tourist attractions can keep a family entertained for days.
South

Arkansas, Kentucky, Louisiana, Missouri, Oklahoma, Texas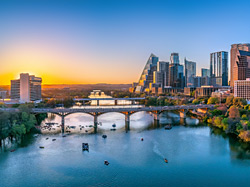 Austin, TX
Austin also dubs itself the 'Music Capital of the World', finding a sweet harmony through its impressively mixed race background and love of the alternative lifestyle. There's a vibrant and welcoming mix of nightlife to delve into, encompassing everything from a prominent gay scene to ample annual festivals and parades. You can explore the backdrop at the Bob Bullock Texas State History Museum, which takes you through several angles on the diverse background of the southern state, while the 'Austin bats' provide a more unique natural experience, in which you can ride a boat to under the 'bat bridge' in the early evening and watch endless streams of the flying rodents stream over your head and off into the night.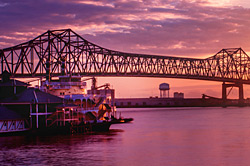 Baton Rouge, LA
Baton Rouge is the capital of Louisiana and is located in the southeast portion of the state along the Mississippi River. It owes its location and historical importance to its site upon Istrouma Bluff, the first bluff upriver from the Mississippi delta. In addition to the natural protection, the city has a levee system stretching from the bluff southward to protect the riverfront and the southern agricultural areas.
Biloxi, Mississippi
When people think of the state of Mississippi, their first thought is not of the water so Biloxi is a surprise for many people. Biloxi is right on the Gulf Coast and its way of life revolves to a large extent around the water. In the last few years Biloxi has had to overcome some significant obstacles such as Hurricane Katrina and the BP Deepwater Horizon oil spill, but it has bounced back and is still open for business.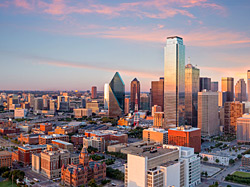 Dallas, TX
As the corner of Texas where modernity and a sometime tragic history bang their heads, Dallas is an odd mish-mash; an exuberant and bordering on brash city self-branded as 'The Big D', and home to everything from a presidential assassination to a plethora of wealthy boutiques.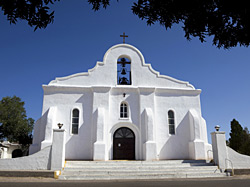 El Paso, TX
El Paso is a city in Texas with a population of more than half a million. It is one of the most important border cities in the world due to the Ciudad Juarez-El Paso crossing everyday. It forms a huge metropolitan area with Ciudad Juarez, and the Rio Grande is their separation point.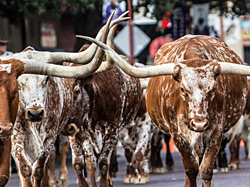 Fort Worth, TX
If two cities were ever more opposite it would be Fort Worth and Dallas, however together they provide the perfect combination of style and arts to please everyone. Fort Worth, also known as "funky town" to the natives, is Dallas' artsy-er half. Here you will almost always find live music downtown in Sundance Square, and artists from all over the south come to set up a stand and sell their creations. The laid back culture and fairly small downtown area allows you to walk from bar to bar and sometimes you will see more people standing around outside the bars listening to the music in the streets. This is what really ives the charm to the city, and is one of the beneifts to Fort Worth that D town can't provide.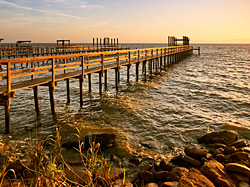 Galveston, TX
The city of Galveston on Galveston island, is only about an hour drive south of Houston and is a great place for a quick getaway. Do not expect to find the most gorgeous beaches in the world, but the incredible shopping, liveliness of "the Strand" and the famous Moody Gardens, more then make up for it.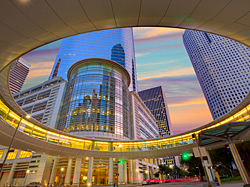 Houston, TX
Houston, we have a problem… overpopulation, namely, which is forcing the city out of its boundaries and across the surrounding countryside at an ever increasing rate. That does make for multiple interesting districts, though, as well as a true, full-on big city vibe and absolutely no shortage of things to do, from watching the impressive local soccer team to exploring the ample galleries.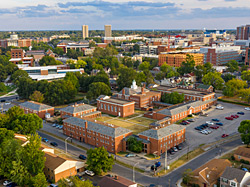 Lexington, KY
Known as the Horse Capital of the World, Lexington has traditionally been dominated by the horse industry and is also heavily influenced by the University of Kentucky, the flagship state university and largest employer in the city. The university sits immediately south of downtown Lexington. The horse industry has given Lexington an international reputation, a scenic countryside, and Keeneland Racecourse. UK has given it a college town atmosphere with a richer and more diverse culture than some might expect from its size and location.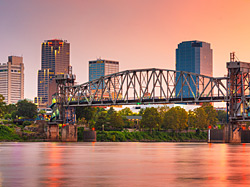 Little Rock, AK
Little Rock is the right size town with its share of entertainment and activities. Little Rock has the River Market downtown and plenty of parks surrounding. The Arkansas river flows between Little Rock and North Little Rock dividing the city with its beauty. Little Rock is the Capital of the state for which you can visit the capital building.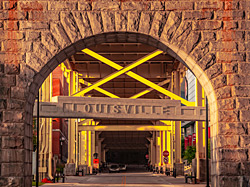 Louisville, KY
Louisville is situated in north-central Kentucky on the Kentucky-Indiana border at the only natural obstacle in the Ohio River, the Falls of the Ohio. Louisville is the county seat of Jefferson County, and since 2003, the city's borders are contiguous with those of the county due to merger. Because it includes counties in Southern Indiana, the Louisville metropolitan area is regularly referred to as Kentuckiana. A resident of Louisville is referred to as a Louisvillian. Although situated in a Southern state, Louisville is influenced by both Midwestern and Southern culture, and is commonly referred to as either the northernmost Southern city or the southernmost Northern city in the United States.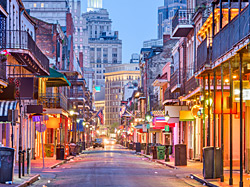 New Orleans, LA
Seen by many as almost as Caribbean as it is American, New Orleans is boisterous and colorful, full of a vivacious energy that seems to soak into the skin from the moment you arrive amongst the funky sounds of the city streets and the succulent tastes of foods fused through the city's multifaceted cultural influences. It can easily become a city of sin, lively and liberal with plenty in the way of off-the-wall, raucous parties and gaudy, cocktail-infused, fast-paced lifestyles. And why not? After all, few cities revel in the good times quite as much as New Orleans.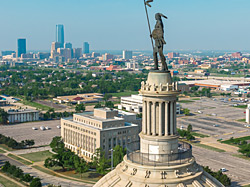 Oklahoma City, OK
Pick your poison, as the saying goes. You can visit the Oklahoma City Museum of Art and explore the cultural side of things, or you can head over to the seven stories of botanical wonders at the Myriad Gardens. There is also the National Cowboy and Western Heritage Museum, not to mention a Six Flags amusement park if the local color starts to wear a little thin. In addition, Oklahoma City is one of those places where steakhouses exist nearly within spitting distance of each other, and it could be said that there is no place in U.S. where you can experience a steak like you can here.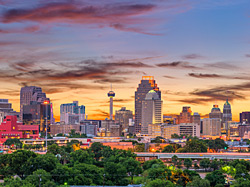 San Antonio, TX
The city of San Antonio, Texas, is so heavily Hispanic that you could almost have drifted across the Mexican border already. In fact, had you come here a few hundred years ago, you would have been the other side of the border, and with this hefty heritage comes plenty to see, and ample, endless streams of tourists. Here you can rodeo, fiesta and explore the enchanting old Mexican buildings, all without ever leaving American soil.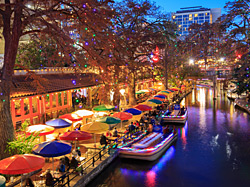 San Antonio Riverwalk Area, TX
The San Antonio River Walk (also known as Paseo del Río or simply as the River Walk) is a network of walkways along the banks of the San Antonio River, one story beneath the streets of San Antonio, Texas, USA. Lined by bars, shops, restaurants, nature, and public art, the River Walk is an important part of the city's urban fabric and a tourist attraction in its own right.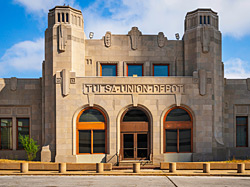 Tulsa, Oklahoma
It is situated on the Arkansas River at the foothills of the Ozark Mountains in northeast Oklahoma, a region of the state known as "Green Country". Considered the cultural and arts center of Oklahoma, Tulsa houses two world-renowned art museums, full-time professional opera and ballet companies, and one of the nation's largest concentrations of art deco architecture. The city has been called one of America's most livable large cities by Partners for Livable Communities, Forbes, and Relocate America. FDi Magazine in 2009 ranked the city no. 8 in the U.S. for cities of the future.
Northeast

District Of Columbia, Maine, Maryland, Massachusetts, New Jersey, New York, Ohio, Pennsylvania, Rhode Island, Virginia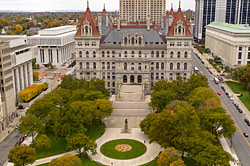 Albany, NY
Albany's geographic situation as a "Crossroads City" (roughly equidistant between New York, Montreal, Buffalo and Boston) also makes it a convenient stop for nationally touring artists and acts. The Palace Theatre and The Egg provide mid-sized forums for music, theater and spoken word performances. The Times Union Center, previously the Knickerbocker Arena ("The Knick"), the Pepsi Arena, and now the Times Union Arena serves as the city's largest musical venue for nationally and internationally prominent bands, as well as trade shows, sporting events and other large-scale community gatherings.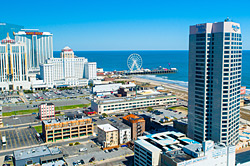 Atlantic City, NJ
A resort city on New Jersey's Atlantic coast that's known for its many casinos, wide beaches and iconic Boardwalk. Established in the 1800s as a health resort, today the city is dotted with glitzy high-rise hotels and nightclubs. In addition to gambling at slot machines and table games, the casinos offer spa treatments, performances by famous comedy and music acts, and high-end shopping.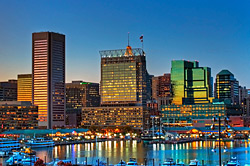 Baltimore, MD
Maryland is one of the most diverse states in the U.S., known for its range of elements such as mountains, forests, and plenty of coastal area. It has earned the nickname over the years of "America in Miniature" due to the fact that the state has a little bit of everything, all wrapped up into one area. The state is broken down into five regions that are distinctly different from one another, and depending on the Maryland you want to experience, depends on where you head for your vacation or exploration trip.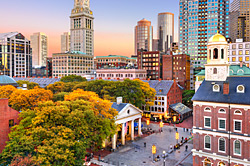 Boston, MA
Having found itself at the heart of a number of cultural revolutions over the years, and a centre of anything from religious freedom to philosophy, Boston is nevertheless an averaged sized and unassuming city. It's progressive, barrier-breaking outlook and prominent role in American visual arts, however, push the case for promoting it's massive contribution to liberal American culture, and help justify the city's controversial 'Athens of America' tag and astounding international reputation.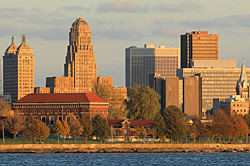 Buffalo, NY
While in Buffalo, enjoy the cities vast displays of art galleries, theaters, and street festivals. Sample the cuisine that puts Buffalo on the map more then just a rust belt city and enjoy the splendid summer weather in one of its many parks. Buffalo is also home to two national sporting teams the Sabres and Bills of hockey and football respectively.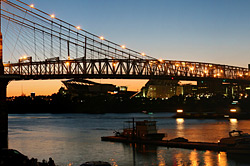 Cincinatti, OH
One of the most well-known cities in the United States, long considered to be the first American boomtown in the heart of the country, Cincinnati has a history as one of the first major inland cities in the country. Many individuals consider this to be the first true American city, due to the fact that it lacked the European influences of the East Coast with its continual influx of immigrants. These days it is home to several major sports teams, with a rich American history that has been colored over the years by a large number of events.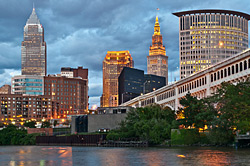 Cleveland, OH
Cleveland is located in the northeast corner of Ohio on the banks of Lake Erie. This is one of the largest cities in the state. The most important tourist attraction of Cleveland is Rock 'n' Roll Hall of Fame, which is a great place for fans of this kind of music. Sports fans have much to cheer with three major league teams: the Browns (NFL), the Indians (MLB), and the Cavaliers (NBA). Educational opportunities abound at a magnificent art museum, a science museum on the lakeshore, and a large zoological park.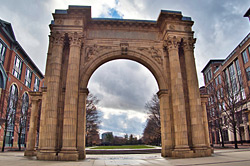 Columbus, OH
Columbus is a melding of several unique aspects of American cultural and geographical convergences, and could be considered a literal fusion of ideas. The Plains, the Appalachia, the Bible Belt, and the Rust Belt all meet here, centered on a city that sits on the confluence of the Scioto and Olentangy Rivers, and everything combined gives Columbus a unique approach on life that has it designated as one of the major centers for the surrounding area, with a focus on a wide variety of economies ranging from education, retail, technology, energy, logistics, and more.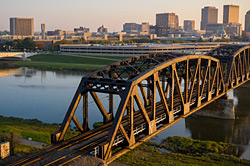 Dayton, OH
Beyond the Wright's, Dayton is known as a city of innovation with such famous inventors as John Patterson (founder of NCR) and Charles Kettering establishing businesses in the late 1800's and early 1900's.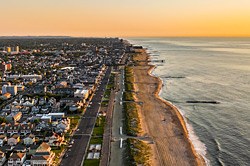 Jersey Shore Area, NJ
Beaches as far as the eye can see. Water activities and with tons of things to do. These are the hallmarks of the Jersey Shore Region. Fishing and bird watching are available at Island Beach State Park in Seaside Heights. Long Beach Island alone has 16 dedicated surfing beaches. Sandy Hook Lighthouse, the nation's oldest working lighthouse, stands tall in Highlands. And of course there's the opportunity to relax with nothing but a towel between yourself and the white sand.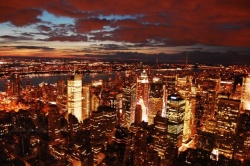 New York City, New York
If there is one city in the world that could be described as the pinnacle of achievement, showcasing the highs and lows of one of the greatest nations on Earth while at the same time epitomizing the American way of life, it is perhaps New York City. The largest city in the United States, and probably the most well-known city in the entire world, it is more commonly known as "The Big Apple", and is so large that it has to be broken down into five distinct boroughs, which themselves are counties, and large enough to be cities in their own right. We are all familiar with their names from various movies, media, and popular culture: Manhattan, Brooklyn, Queens, The Bronx, and Staten Island.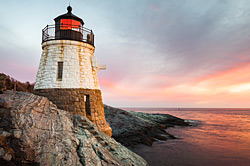 Newport, RI
More than 400 miles of coastline affords beautiful beaches and sprawling sandy seasides are in and around Newport. Whether you're looking to bask in the water or sink into a beach chair with your toes in the sand, these beaches have just what you need: sand, sunshine and the perfect amount of sea breeze. Newport also includes Newport Vineyards, a 60-acre vineyard, restaurant, cafe, marketplace, tasting room and tank room. The vineyard was originally established in 1977 with the goal of producing fine wines as a way of preserving agricultural land from rapid development. Today, they produce a variety of quality, award winning wines.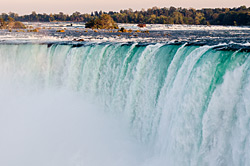 Niagra Falls, NY
Niagara Falls is the collective name for three waterfalls that straddle the international border between Canada and the United States; more specifically, between the province of Ontario and the state of New York.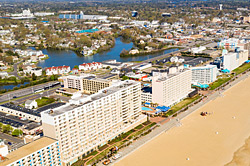 Ocean City, MD
A nice beach town to visit on Maryland's Eastern Shore. It is has a two mile long boardwalk to enjoy the various shops and food eateries. Assateague Island is nearby as well as all of the Delmarva Peninsula. Very popular May to September. There are many themed evens and weeks such as "Beach Week" in June (for graduating high school Seniors) and "Sun Fest" (crafts festival) in September.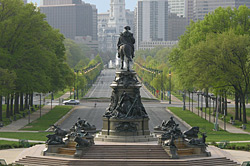 Philadelphia, PA
In the areas around Independence Park – billed as 'America's most historic square mile' – you'll find the Liberty Bell (and learn plenty about it, too) and explore the Independence Hall (collect your free tickets early), where you can stand on the same spot where Jefferson, Adams and Franklin once towered over America's two most famous documents. Franklin even lends his name to the Science Institute in the city too, which is looked over by a 30ft statue of the great man, and is home to its own huge planetarium.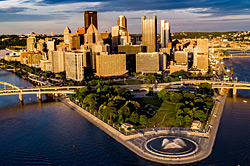 Pittsburgh, PA
The bizarre layout of Pittsburgh – divided by the confluence of two rivers to form the Ohio River and split into a selection of neighborhoods that squash in between the water – makes for an interesting and diverse playground, with more distinct districts than you might expect to find in a typical city. The central, downtown area is known locally as 'the golden triangle' and hosts most of the major commercial attractions, while in the north you'll find some impressive Mexican heritage, and to the south a selection of hills with stunning city views.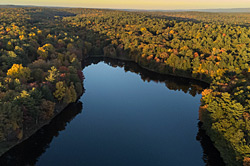 Poconos, PA
Beautiful Poconos forested mountain slopes, clear lakes, and flowers-covered valleys have attracted nature lovers, vacationing families, peace-seekers, and just about everyone else for generations. Popular stops include the Delaware Water Gap National Recreation Area, Bushkill Falls, and the Hickory Run State Park in the Pocono Mountains.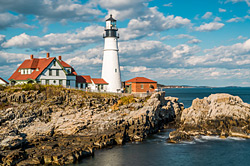 Portland, ME
It is difficult to conceive that Portland is the biggest city in Maine with its meager population of perhaps 65,000. Worse yet, its number one population status does not even merit it being the state capital (that would be Augusta). However, Portland is truly the economic and cultural capital of this beautiful state and it is way too easy to fall in love with this special place, replete with old buildings and history and a continuing reliance upon the sea for much of its productivity.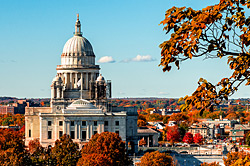 Providence, RI
Providence, Rhode Island's state capital, is a survivor. After its industries left for the South in the 1950s, it sprang back as a cultural center with a thriving arts community. Providence's historic East Side was spared the wrecking ball in the urban renewal drive of the the 1960s, leaving entire streets of colonial homes intact. Brown University anchors the East Side, and the commercial streets nearby are peppered with restaurants and shops that cater to the college crowd.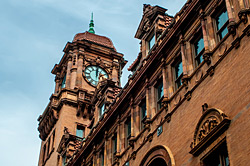 Richmond, VA
Richmond was the capitol of the American Confederate States, but since that time has been a remarkable place in the history of America as a Union of States. That history is worth exploring all over Virginia. From the days of early settlements to the Civil War to the formation of a Union, Virginia has been at the center of things. Richmond remains a place to experience that history. Modern, with North and South ways, and an avenue of monuments from Robert E. Lee to Arthur Ashe, it's something to see.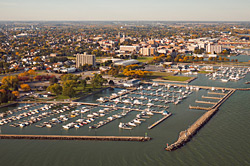 Sandusky, OH
Sandusky, Ohio is probably best known for the amusement park Cedar Point, which boasts 17 roller coasters, the most of any one amusement park in the world. While Cedar Point is probably the biggest draw to Sandusky, this town has much more to offer as well!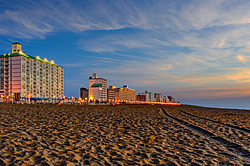 Virginia Beach, VA
An independent city nestled in the Hampton Roads metropolitan area of Virginia along the Atlantic Ocean near the mouth of the Chesapeake Bay, Virginia Beach is the most populated city in Virginia, and is considered one of the most classic beach destinations in the United States, with a reputation for being one of the few family-friendly ocean-front destinations catering specifically to the family. With a mild climate year-round, a resort theme, and surrounding countryside full of state parks, national wildlife refuges, and plenty of outdoor adventures to experience if the beach proves to be something you only want to spend half your time enjoying, Virginia Beach is easily one of the best places to choose when it comes to enjoying a mild and relaxing coastal holiday.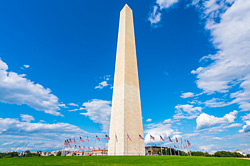 Washington DC, DC
Washington—more commonly known as Washington DC or the District of Columbia—is a city of possibilities. From its broad range of public museums detailing the history of not only America but mankind itself, as well as a veritable treasure-trove of the nation's most important memorials with places like the White House, the Lincoln Memorial, or the Washington Monument, Washington boasts a broad array of sights and sounds that have millions of people flocking to the city every year.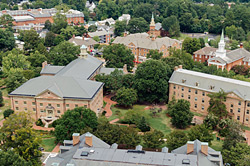 Williamsburg, VA
Williamsburg, Virginia USA is a major tourist destination because of the historical significance of the area. Also, is offers state-of-the-art theme parks, outdoor fun, spas and golf. Williamsburg is centrally located between Richmond and Virginia Beach, Va and only a 3 hour drive from Washington D.C.
Southeast

Alabama, Florida, Georgia, North Carolina, South Carolina, Tennessee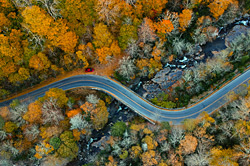 Asheville, NC
The town itself is filled with culture. There are a variety of art galleries downtown (all within walking distance of each other) where the public can browse and/or purchase local creations from fine art to innovatively constructed notebooks. As you walk from gallery to gallery, you will pass amazing specialty shops and eateries each with their own style and feel. Lets not forget to mention the great coffee shops and music venues for locals as well as national artists; something for everyone.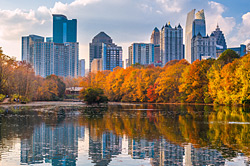 Atlanta, GA
There's certainly a glitzy side to this crowded city, and though it might be a tad corporate for some tastes, the thorough background into the iconic soft drink provided by Coca Cola World, which has its own theatre, bottle works, pop culture gallery, tasting room and of course plenty of branded souvenirs to take home makes for a fun day out. The Georgia Aquarium – housed in a mammoth ship's hull building – is the world's largest, and home to everything from huge sharks and giant squid to penguins and sea turtles.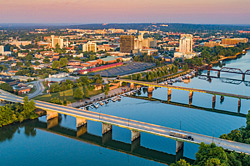 Augusta, GA
Augusta is the second largest city in the state of Georgia. It is home to the Masters Golf Tournament and the home of James Brown. Fort Gordon is located in Augusta which serves as the United States Army Signal Corps Headquarters.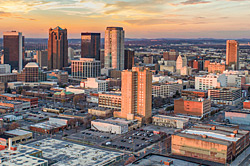 Birmingham, AL
Birmingham is home to numerous cultural festivals showcasing music, films, and regional heritage. Sidewalk Moving Picture Festival brings filmmakers from all over the world to Birmingham to have their films viewed and judged. This festival usually is scheduled in late August at eight venues around downtown. Screenings are concentrated at the Alabama Theatre.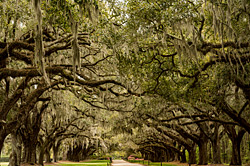 Charleston, SC
Sometimes referred to as the "best-mannered" city in the United States, and long heralded as one of the absolute penultimate cities to describe Southern in every sense of the word, Charleston is a port city in South Carolina. Boasting a historic downtown district sitting on a peninsula formed by the Ashley and Cooper Rivers as they flow on down to the Atlantic Ocean, Charleston is home to some of the oldest buildings in the United States, and lacks almost any skyscrapers dominating the skyline due to the height restrictions in place.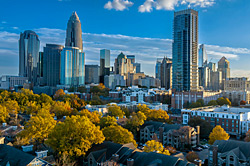 Charlotte, NC
Downtown Charlotte, affectionately called Uptown by the locals, is the home of many bars, restaurants, and attractions, and is one of the cleanest and prettiest major city downtowns you will ever find. As you move out of the Uptown area, there are all sorts of museums, outdoor attractions, and little corners of the city to discover. From the giant old houses in Myers Park to the artsy folks in the NoDA, there is something in town for everyone.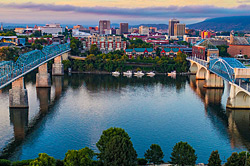 Chattanooga, TN
Chattanooga is located in Southeast Tennessee near the border of Georgia at the junction of four interstates. At a population of about 160,000 and a total area of 143.2 square miles, it is the 4th largest city in the state. The most prominent natural features in and around Chattanooga are the Tennessee River, Missionary Ridge and Lookout and Signal Mountains.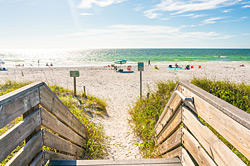 Clearwater/Indian Rocks Beach, FL
The first thing that comes to mind when you think of Clearwater/Indian Rocks Beach, is the beach! The sparkling white sand and the crystal clear water makes this one of the most visited beaches in the area. To add to the attraction, the Pier comes alive every evening with street artists and vendors displaying their wares.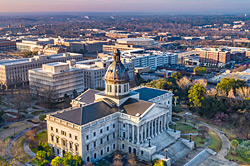 Columbia, SC
Located just 13 miles (21 km) northwest of South Carolina's geographic center, Columbia is the primary city of the Midlands region of South Carolina, which comprises several counties in the central portion of the state. As such it is centrally located to the rest of the state. Founded in 1786 as the site of South Carolina's new capital city, it was one of the first planned cities in the United States. The area is often cited for its high quality of life offerings, with its many cultural amenities, parks, and recreational features. Columbia is also home to the University of South Carolina.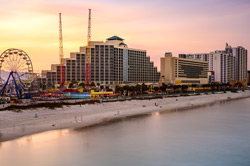 Daytona Beach, FL
When you hear the words Daytona Beach, three things probably come to mind right away…Spring Break, Bike Week and NASCAR auto racing. Daytona Beach is so much more! Daytona Beach is the perfect vacation destination for families, couples-everyone who's looking for a great getaway at reasonable prices! With warm temperatures, 23 miles of beaches there is something for everyone. Because Daytona Beach is such a popular venue for many large events throughout the year make sure to plan ahead as lodging can be hard to find at times.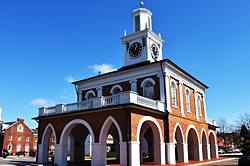 Fayetteville, NC
Fayetteville N.C. is one of the most diverse cities in the United States. Fayetteville N.C. has many awards to its credit and activities for citizens. Fayetteville has won All-America City awards; the sixth-largest city in North Carolina also has numerous historic sites, seven museums, three colleges and universities, multiple entertainment venues, a historic downtown and award-winning golf courses.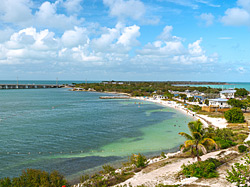 Florida Keys, FL
The epitome of a dreamy Florida Keys vacation is relaxing waterside in the sun with an umbrella drink and nothing on the agenda. For others, it means heart-pounding action with a trophy fish on the line or diving to new depths on a scuttled ship. By day, popular activities include stand-up paddle boarding or kayaking through gorgeous mangrove caves or strolling through art galleries and boutiques of locally-made creations. By night, visitors are savoring fresh, local seafood and sipping tropical concoctions before watching the sun dip into the water and painting the night sky.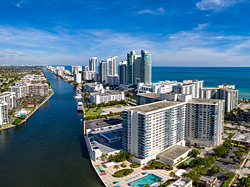 Fort Lauderdale, FL
When people hear the name Florida they think of several things. Disney World. Miami Beach. Key West. Universal Studios Florida. South Beach. The Everglades. Oranges. And the best part about Florida is that every single one of these things is true. The state is literally jam-packed with things to do all year round, from some of the best beaches on the planet to some of the most amazing fruits and climate.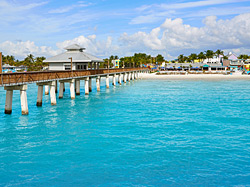 Fort Myers, FL
Fort Myers, population 48,000 plus as of 2000, is the county seat of Lee County, Florida. Established in 1886, it is the gateway to the Southwest Florida region, which is a major tourist destination in Florida. The winter homes of Thomas Edison (Seminole Lodge) and Henry Ford (The Mangoes), which are both primary tourist attractions in the region, are located on McGregor Blvd. in Fort Myers.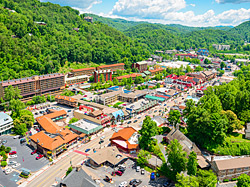 Gatlinburg, TN
Gatlinburg, commonly known as "Gateway to the Smoky Mountains," is nestled in the Appalachian Mountains. There are many things to do in Gatlinburg including everything from shopping to snowskiing. There is not enough room to include everything there is to do in Gatlinburg. It is second to Vegas for wedding chapels. There are over 400 shops and five malls to include t-shirt, souviners, arts & crafts and many more There are multiple museums and shows, mini golf courses, an aquarium and restaurants.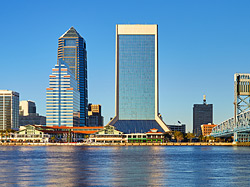 Jacksonville, FL
Jacksonville, Florida is located on Florida's First Coast and is the largest city by area not only in northeast Florida, but in the entire continental United States. Jacksonville has a wealth of beaches, excellent shopping, great restaurants, and is rich in history.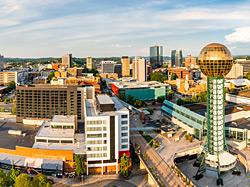 Knoxville, TN
Knoxville is located in a beautiful part of the country, at the foothills of the Smoky Mountains and on the banks of the Tennessee River. With just a short ride from the Mountains and only a couple of hours from places such as Asheville, NC, Charlotte, NC, Atlanta, GA and Nashville, TN, Knoxville is centrally located amoungst several major hubs. With its beautiful weather and more beautiful women, low crime rate and lower unemployment rate, Knoxville is a wonderful place to live.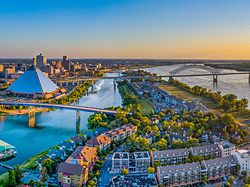 Memphis, TN
Beale Street is genuinely unmissable, a spot where you can watch an army of blues musicians strut their stuff in performances that vary from the untraditional but entertaining to the straight up blues that started out all those years ago. As if Beale Street and its cheap beer wasn't enough musical entertainment, you'll find Graceland – Elvis' old home – here, too. It's a slightly tacky location and by far the city's most popular tourist spot, a place where Elvis birth and death are celebrated commiserated annually, and you can see a lot of the riches the King bought in.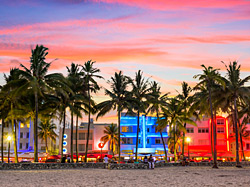 Miami, FL
You couldn't visit Miami without going to a beach, and strolling amongst the bikini-clad locals, or hiring rollerblades and stumbling clumsily along the seafront. Away from the sandy shores, though, there's a surprising variety of natural beauty to be unveiled. Cruise around the musty everglades keeping an eye out for supersized alligators, enjoy Florida Key's sun-stroked sand bars, or head to the mangroves and enjoy the Caribbean sun from yet another hot spot.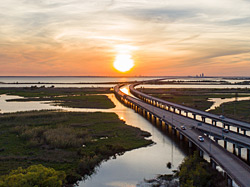 Mobile, AL
Mobile, AL for the most part seems to be a fairly quiet City. It is located on the Mobile Bay on I-10 in Southern Alabama. Along the bay there are countless seafood restaurants with excellent food. This is also where you will find the USS Alabama, an old battleship that is well worth touring. If you get into the residential areas there are a great number of beautiful homes and streets lined live oaks that nearly form a canopy over the road.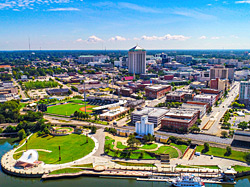 Montgomery, AL
Montgomery downtown attractions included the Alabama State Capitol Building, Alabama State House, Old Alabama Town, the first white house of the Confederacy, Civil Rights Memorial, Court Square Fountain, and Montgomery Area Visitor Center. One of the main attractions, and the most important, is the Rosa Parks Museum and Library that is located on the corner of Montgomery St. and Molton Ave., just across from Davis Theater for The Performing Arts. Enjoy the city bus tour to the preserved section of the city called Old Alabama Town.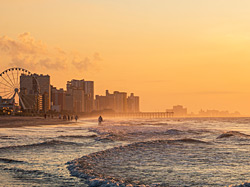 Myrtle Beach, SC
The major hub for the surrounding beach towns and barrier islands stretching from Little River to Georgetown in South Carolina, Myrtle Beach is a resort city in Horry County. While it was initially nothing more than a lumber-worker town, it rapidly transitioned into a major tourist destination in the 20th century. These days, Myrtle Beach is one of the largest tourist destinations along the South Atlantic coastal region of the United States, known for its large beaches, exceptional golf courses, excellent restaurants, and plenty of outlet malls to satisfy the most dedicated shopper.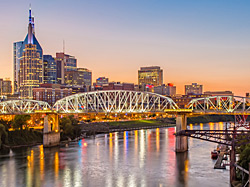 Nashville, TN
You can't come to Nashville without exploring the country scene at least a little, though, (especially once you've got used to hearing that weighty accent every day), and the best way to do it, bar scene aside, is in spending a little time in the Country Music Hall Of Fame. You'll get to drop in on Studio B as part of your entry fee, and regular live shows plus a full on explanation of the region's passion make sure you leave with your fill of twanging guitars and strained voices.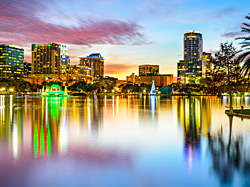 Orlando, FL
When someone mentions Orlando, you probably already have Mickey Mouse wandering through your head, and an undulating rollercoaster shooting in one ear and out the other. This sunny corner of Florida has certainly become something of a theme park Mecca, a fact that's made it one of the most happy-go-lucky, family friendly destinations on earth.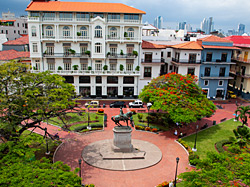 Panama City, FL
Panama City Beach is a popular destination for beach-goers from around the Southeast US. Known as the "Redneck Riviera" to some, PCB offers all ranges of accommodation, restaurants, clubs and other activities. But the main attraction is always the sugar-white sand beaches, giving it the more-flattering nickname of the "Most Beautiful Beaches in the World".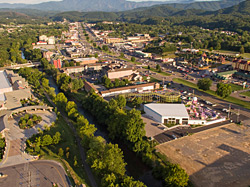 Pigeon Forge, TN
Pigeon Forge, a mountain town and vacation area in eastern Tennessee, is the home of Dollywood, country singer Dolly Parton's Appalachian-themed park consisting of rides, an adjoining water park and a museum of her costumes and memorabilia. The city's other attractions include country music revues like the Smoky Mountain Opry, dinner theaters such as Dolly Parton's Dixie Stampede and outlet malls.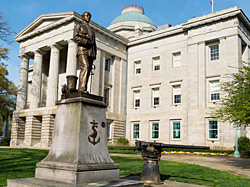 Raleigh, NC
Raleigh is the capital city of North Carolina. It is the southern tip of the "Triangle" city region that includes Durham and Chapel Hill. Located between the coastal plain and the piedmont area, Raleigh is a pleasant city of rolling hills surrounded by forested areas.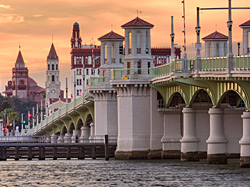 Saint Augustine, FL
A small city on the coast of Northern Florida, just a short distance outside of Jacksonville, Saint Augustine stands apart as one of those coastal destinations in the US which has a decidedly old-world feel to it. Perhaps it's the Spanish-style architecture, or perhaps it's the historic streets that hearken back to the time when legends say the city was founded by Ponce de Leon on his search for the Fountain of Youth, or perhaps it is the fact that Saint Augustine is the oldest European settlement in the US.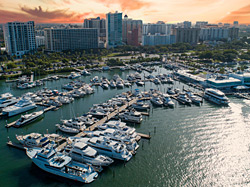 Sarasota, FL
Sarasota is a city located in Sarasota County on the southwestern coast of the U.S. state of Florida. The area is renowned for its cultural and environmental amenities, beaches, resorts, connections to the Ringling family, and the Sarasota School of Architecture. The city is south of the Tampa Bay Area and north of Fort Myers. Its current official limits include Sarasota Bay and several barrier islands between the bay and the Gulf of Mexico. According to the U.S. Census Bureau, in 2013 Sarasota had a population of 53,326. In 1986 it became designated as a certified local government. Sarasota is a principal city of the Bradenton-Sarasota-Venice, Florida Metropolitan Statistical Area, and is the seat of Sarasota County.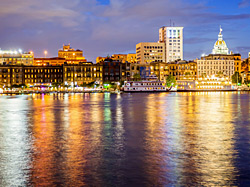 Savannah, Georgia
Savannah, Georgia is a charming Southern escape where art, period architecture, trendy boutiques and ghost stories are all set under a veil of Spanish moss. Savannah is a place where cuisine comes straight from the coast and cocktails are served at every meal. Discover the enchanting soul of Savannah. Consistently named one of the "world's friendliest cities" by Condé Nast Traveler readers, this coastal town has a world-class reputation for hospitality and grace.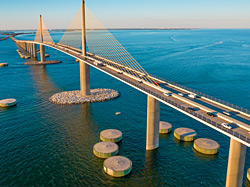 Tampa, FL
As one of America's biggest draws when it comes to beach holidays, Tampa Bay is a massive vacation hotspot, with plenty of sun and a party atmosphere that prevails throughout the year and kicks up a notch during the summer months. From luxury cruises and what borders on an obsession with golf to a more laid back experience bird watching or learning how to roll a cigar, you're unlikely to find yourself refined to the beach, though.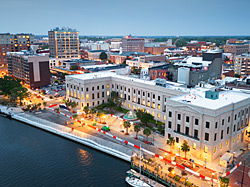 Wilmington, NC
Also known as the port city, Wilmington lies in the Southeast corner of North Carolina between the Cape Fear river and the Atlantic ocean. Wilmington has become a popular tourist destination because of its four-season climate, the preservation of its colonial historic district, and its fabulous beaches.
Non-Continental

Alaska, Hawaii, Puerto Rico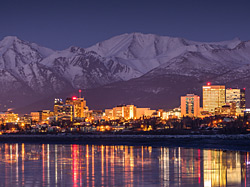 Anchorage, AK
Backed by the striking, frosty hills of Alaska and fronted by some of the iciest stretches of water you'll ever want to pointedly avoid stepping in, Anchorage is perhaps the ultimate stop off on route to the ultimate adventure. Alaska's largest city has acted as the stepping off point for many of the world's most impressive expeditions, and has more than enough credentials to be the launch pad for yours, too.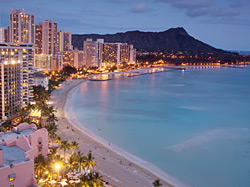 Honolulu, Hawaii
Even the exotic name of this particular Hawaiian island, Oahu, conjures up images of grass hula skirts, beachside bars, surfing, cocktails and coconuts. You could happily drift away for weeks enjoying the Hawaiian music, dropping in to the world famous Waikiki Lounge every night, and subsisting on the affordable noodle-based cuisine that seems to have found a second home here. You'll certainly want to escape the island capital Honolulu at some stage, but the exotic city has its own unique vibe too.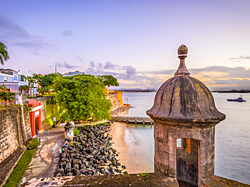 San Juan, PR
Dating back to the early 16th century, and home to one of the first ever European settlements west of the Atlantic, San Juan is now the last one still in American hands, and – being guarded by a formidable, towering stone wall – has become known as 'the walled city'. Head for the heart of the city, in fact, and you'll be standing in an area populated by latter-day Americans almost a full century before the Mayflower landed, making it difficult not to be absorbed into a significant piece of regional history.
Canada

Calgary, Fredericton, Grande Prairie, Moncton, Montreal, Saskatoon, Toronto, Vancouver BC, Winnipeg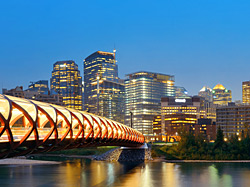 Calgary, CA
Calgary, a cosmopolitan Alberta city with numerous skyscrapers, owes its rapid growth to its status as the center of Canada's oil industry. However, it's still steeped in the western culture that earned it the nickname "Cowtown," evident in the Calgary Stampede, its massive July rodeo and festival that grew out of the farming exhibitions once presented here.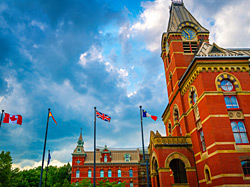 Fredericton, NB, CAN
Fredericton is the capital of New Brunswick in eastern Canada, on the St. John River. It's known for its Historic Garrison District, an 18th-century British army base now home to a Changing of the Guard ceremony, artists' studios and an outdoor theatre. The Beaverbrook Art Gallery's Canadian and international collections are nearby. Just south, Fredericton Boyce Farmers Market sells seasonal produce and crafts.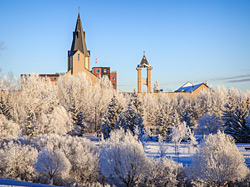 Grande Prairie, AB, CAN
Grande Prairie is a city in northwest Alberta, Canada within the southern portion of an area known as Peace River Country. It is located at the intersection of Highway 43 and Highway 40, approximately 456 km northwest of Edmonton.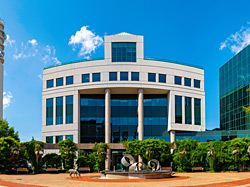 Moncton, NB, CAN
Moncton is a city in southeastern New Brunswick, Canada. Resurgo Place is home to the Moncton Museum, which explores the city's history, as well as the Transportation Discovery Centre, with hands-on exhibits. The restored 1920s Capitol Theatre hosts concerts. To the northwest, Magnetic Hill seems to defy logic and, at its base, causes cars to roll uphill. The Magnetic Hill Zoo's inhabitants include lions and zebras.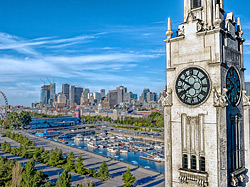 Montreal, CA
Montréal is the largest city in Canada's Québec province. It's set on an island in the Saint Lawrence River and named after Mt. Royal, the triple-peaked hill at its heart. Its boroughs, many of which were once independent cities, include neighborhoods ranging from cobble-stoned, French colonial Vieux-Montréal – with the Gothic Revival Notre-Dame Basilica at its centre – to bohemian Plateau.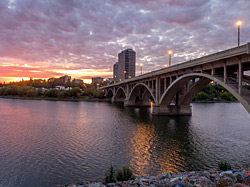 Saskatoon, SK, CAN
Saskatoon is a city straddling the South Saskatchewan River in Saskatchewan, Canada. North along the riverside Meewasin Trail is Wanuskewin Heritage Park, with exhibitions exploring indigenous culture. On the trail's southern stretch, native wildlife inhabit the prairie grasslands of Beaver Creek Conservation Area. East of the river, the Saskatoon Forestry Farm Park & Zoo has manicured gardens and a children's zoo.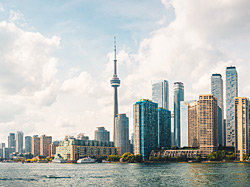 Toronto, CA
Toronto, the capital of the province of Ontario, is a major Canadian city along Lake Ontario's northwestern shore. It's a dynamic metropolis with a core of soaring skyscrapers, all dwarfed by the iconic CN Tower. Toronto also has many green spaces, from the orderly oval of Queen's Park to 400-acre High Park and its trails, sports facilities and zoo.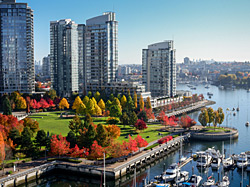 Vancouver BC, CA
Vancouver, a bustling west coast seaport in British Columbia, is among Canada's densest, most ethnically diverse cities. A popular filming location, it's surrounded by mountains, and also has thriving art, theater and music scenes. Vancouver Art Gallery is known for its works by regional artists, while the Museum of Anthropology houses preeminent First Nations collections.

* No arrivals June through August.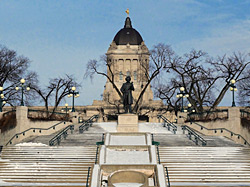 Winnipeg, CA
Winnipeg is the capital of the Canadian province of Manitoba. Its heart is The Forks, a historic site at the intersection of the Red and Assiniboine rivers, with warehouses converted to shops and restaurants, plus ample green space dedicated to festivals, concerts and exhibits. Nearby, the Exchange District is known for its well-preserved, early 20th-century architecture and numerous art galleries.
Travel Services Provided by

CST #1020730-50, WA SOT 601-682-521
NV Dept. of Business & Industry Reg. No. #2002-0454